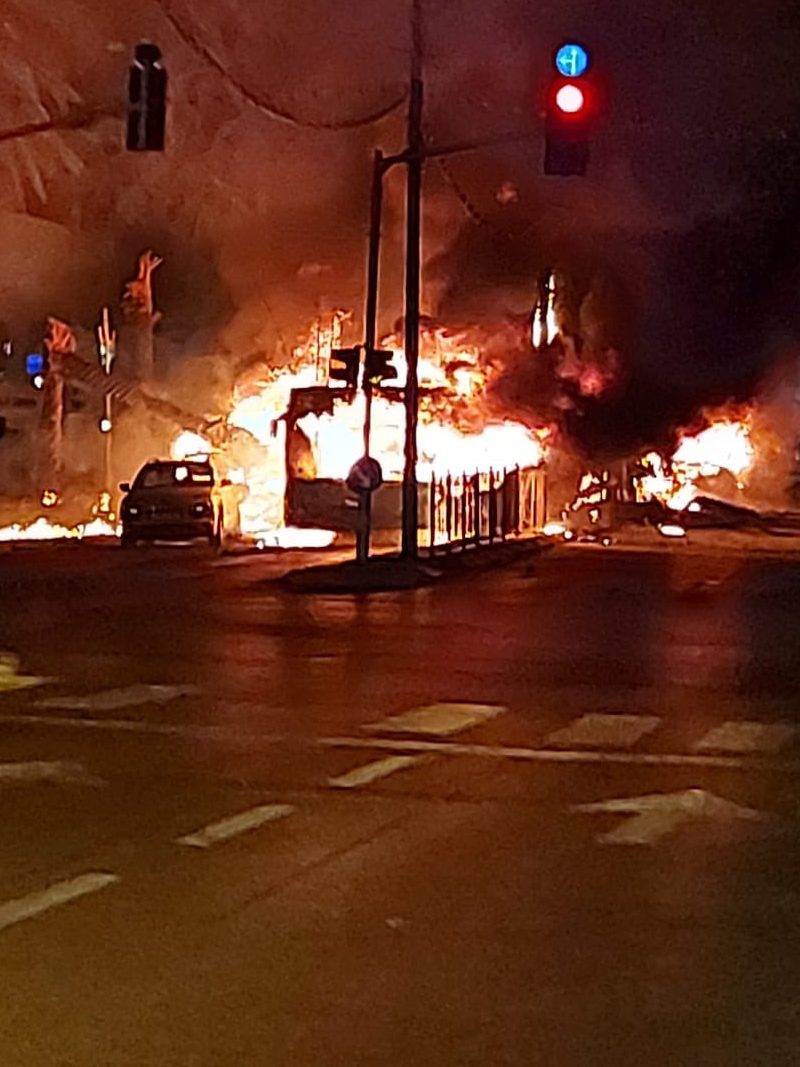 Israel Defences Forces (IDF) has said that Over 1,000 rockets fired at Israel in day and a half of fighting resulting in the death of many Israelis and damage to houses and public property.
A man and his daughter were killed in Lod in the Hamas rocket strike. Police said the victims were a father, Halil Awad, 52, and his 16-year-old daughter, Nadine. The mother, who was also in the car, was seriously injured.
Hundreds of thousands of people, from Tel Aviv to Beersheba, fleed to bomb shelters soon after the Hamas attack started.
Earlier, a woman was killed in the rocket attack on Rishon Lezion, bringing the Israeli death toll to five since the start of the hostilities on Monday evening.
The Palestanian terror group Hamas launched a massive barrage of rocket fire on southern and central Israel in the early hours of Wednesday morning.
According to the IDF, over 1,050 rockets and mortar shells have been fired from the Gaza Strip toward Israel since the outbreak of fighting on Monday evening, with 200 failing to clear the border and landing inside the enclave.
IDF Spokesperson Hidai Zilberman said the Iron Dome air defense system had an interception rate of between 85 and 90 percent of rockets heading toward populated areas.
In response, the IDF launched strikes on upwards of 500 targets in the Gaza Strip, aimed at Hamas personnel, weaponry and infrastructure, IDF Spokesperson said.
Violence in Jerusalem
Tensions in Jerusalem escalated in recent weeks as Palestinians protested the restrictions imposed by Israel on access to parts of the Old City during Ramzan.
The Palestinians are also vehemently opposing an order by the authorities which asked Palestinian families to vacate their homes and make way for Israeli settlers.
Incidents of stone-pelting, stabbing of Jewish teen by Arabs, burning of synagogues, arson against Jewish homes and attacks on police personnel near the Al-Aqsa Mosque had further aggravated the situation.