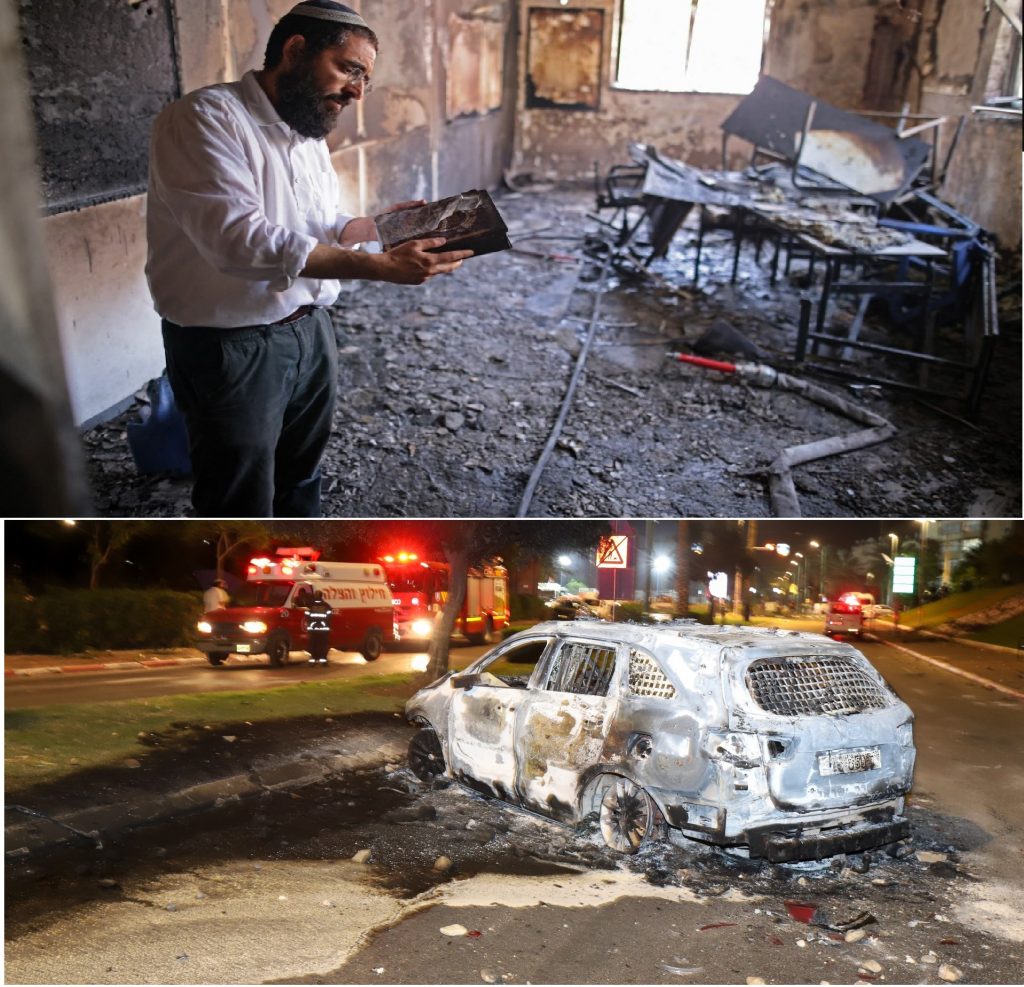 Rioting by Arab broke out in the central Israeli city of Lod late Tuesday, with three synagogues and numerous shops reportedly set on fire. Homes were targeted and dozens of cars were set alight, reports Times of Israel. The government has declared a state of emergency in the city which has a mixed population of Jews and Arabs.
Jewish residents reported that power was cut in their homes and petrol bombs were thrown through their windows as Arab mobs marauded in the streets.
The mayor, Yair Revivo, said City Hall and a local museum were also attacked, and compared the situation to the Nazis' 1938 Kristallnacht pogrom.
Violence by Arabs have been reported from other cities across Israel. Attacks were reported on Jewish homes in Ramle, where cars were also stoned. In Acre, a restaurant and a hotel were set ablaze.
The surge in violence came hours after Hamas fired some 130 rockets at central Israel, and claimed "victory" in what its leader Ismail Haniyeh said was "the battle for Jerusalem." Hamas later hailed Israeli Arabs for joining the struggle against Israel.
Channel 12 reported a resident saying that "Gangs of Arab youths are going street to street, burning stores, smashing windows… Jewish families are huddled at home, terrified of going out… Their cars are being set alight outside… Police are nowhere to be seen."