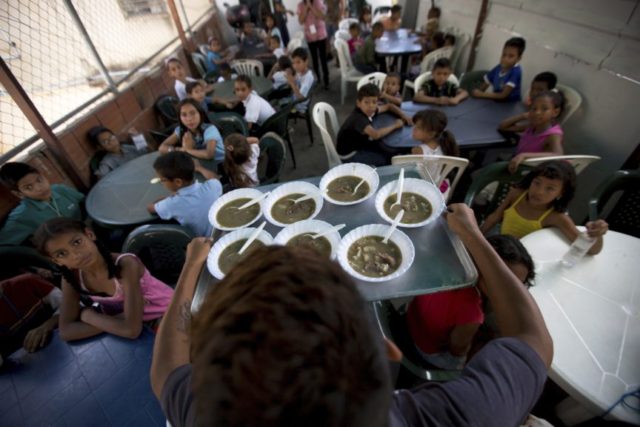 Venezuelan officials and the United Nations World Food Programme announced a deal to provide food for school children in the country, which is suffering from an economic collapse. The program announced on April 19 will attempt to reach out to 1,85,000 children by the end of 2021 and will stretch to cover 1.5 million children by 2022-23.
The Venezuelan President Nicolás Maduro addressed the country on state television and said: "This is the first step toward a series of ambitious projects that will provide food support to all of the Venezuelan people."
Maduro for years had rejected numerous humanitarian aid offers as unnecessary and as veiled attempts by the United States and other hostile forces to destabilize his socialist government.
The World Food Program initiative aims to feed children in parts of the country where access to food is most fragile. It will provide school meals, help remodel school cafeterias and train staff. It hopes to reach 185,000 students by year's end and 1.5 million by the end of the 2022-2023 school year.
The deal for food for school children follows an agreement worked out with another agency to access COVID-19 vaccines under a U.N.-backed program. Venezuela has been vaccinating part of its population with the Russian Sputnik vaccine and the Chinese Sinopharm.
But Maduro's government on April 10 announced it had covered a $64 million down payment to join the U.N.-backed COVAX vaccine program — a step that had been delayed by the fact that the U.S. and several other nations had stripped his government of control over its foreign assets held within their borders.
The U.S. and about 60 other countires instead recognize Maduro's chief rival, opposition leader Juan Guaidó, as the country's legitimate ruler — putting his hand on Venezuela's purse strings. Weeks before Maduro's vaccine announcement, Guaidó and a group of former members of the National Assembly agreed to ask the U.S. Department of the Treasury to release a portion of the frozen funds to pay for COVAX access.