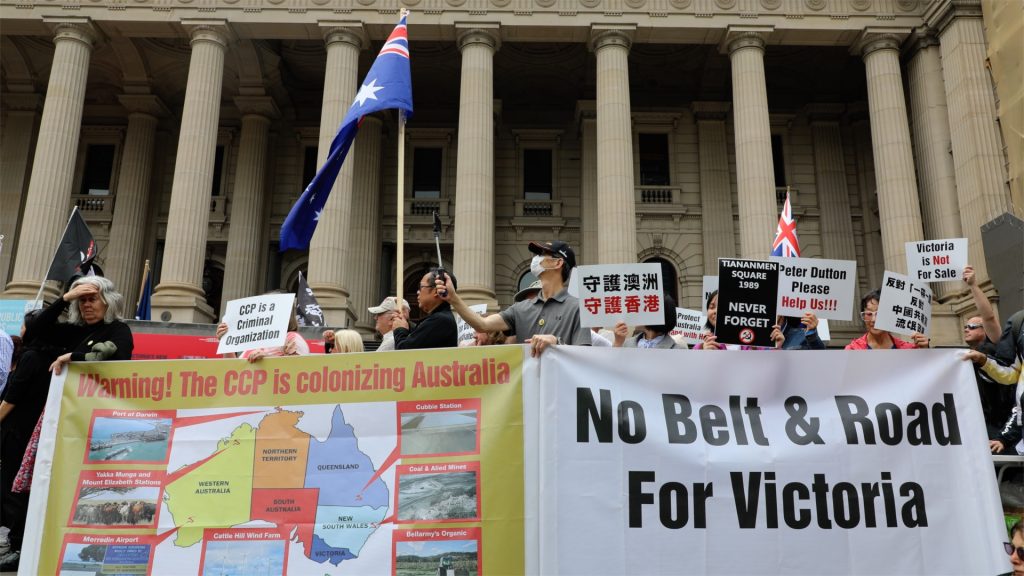 Australian Prime Minister Scott Morrison has scrapped the controversial Belt and Road Initiative (BRI) deal between China and the state of Victoria, calling it "inconsistent with Australia's foreign policy".
The Morrison government's decision to scrap Victoria's Belt and Road Initiative (BRI) agreement with China was based on Australia's new Foreign Relations Act, which says the foreign minister may ensure that arrangements entered by state or territory governments, and associated entities, are not negotiated, entered or continue in operation where they adversely affect Australia's foreign relations or are inconsistent with Australia's foreign policy.
The decision made late on Wednesday night threatens to inflame already fraught diplomatic tensions between Canberra and Beijing. Relations between China and Australia have been tense since a bitter trade war erupted in 2020, which came after Australia expressed displeasure at China hiding the source of COVID-19. Canberra's has blocked Chinese telecoms giant Huawei for the 5G trials in the country.
Deploying Australia's powerful new veto powers under legislation passed last year, the Federal Government ended the deal, warning it was against Australia's interests. Experts in Australia view BRI as a vast network of investments which is a cover for Beijing to create geopolitical and financial leverage.
Victorian Premier Daniel Andrews is accused of blindsiding the Federal Government when he first signed the Belt and Road deal with the Chinese government in 2018. The deal outlined a memorandum of understanding to take part in the A$1.5 trillion infrastructure programme.
The deal amounted to two non-legally binding memorandums of understanding (MOUs), signed in October 2018 and October 2019. These spoke vaguely of mutual commitments to "promote practical cooperation" of Chinese firms in Victorian infrastructure and Victorian firms in "China and third-party markets".
In explaining her decision on Victoria's BRI agreement, Foreign Minister Marise Payne reiterated that it was about prioritising Australia's national interests and ensuring there is consistency across our foreign relations.
Yet, the nature of the agreement itself, the controversy and debate surrounding it, and the overall trajectory of Australia-China relations suggests that the decision was as much performative as a practical defence of Australia's "national interests".
The states had been offered a deadline of March 10 to inform the Commonwealth of their deals with foreign governments.
"No benefit": PM Morrison
"I haven't seen the benefits of it," PM Morrison said earlier this year. "If there are benefits, what are they and what was paid for them? I don't have the answers to those questions at this point, but the assessment of those arrangements will continue."
The real reason however was spelt out by Defence Minister Peter Dutton who said Canberra was "worried" about local governments entering into such agreements with Beijing.
"We can't allow these sort of compacts… to pop up because they're used for propaganda reasons and we're just not going to allow that to happen," he told local radio. Dutton said the government's problem was not with the Chinese people but rather "the values or virtues or the outlook of the Chinese Communist Party".
Dutton said he would be "very disappointed" if China retaliated but retorted that Australia "won't be bullied by anyone". "We are going to stand up for what we believe in and that's exactly what we've done here," he said.
China vows to Retaliate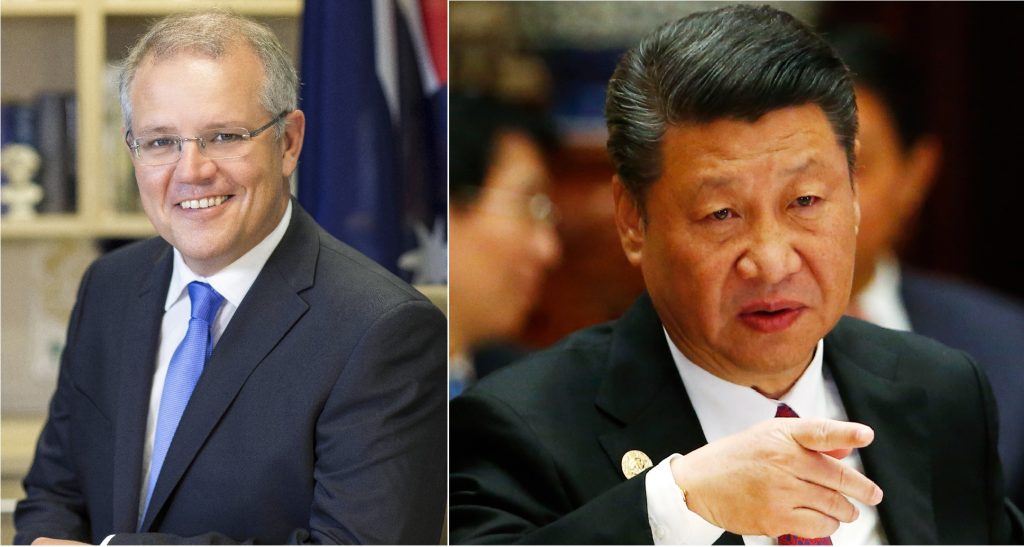 In a statement, a Chinese Embassy spokesman condemned Australia's BRI move, which is expected to plunge the fractured relationship between the two countries into greater acrimony.
"We express our strong displeasure and resolute opposition to the Australian Foreign Minister's announcement on April 21 to cancel the Memorandum of Understanding on Cooperation within the Framework of the Belt and Road Initiative and the related Framework Agreement between the Chinese side and Government of Victoria," the spokesman said.
"This is another unreasonable and provocative move taken by the Australian side against China. It further shows that the Australian government has no sincerity in improving China-Australia relations. It is bound to bring further damage to bilateral relations, and will only end up hurting itself."
China argues the BRI is an initiative for economic co-operation. "The BRI co-operation between China and the Victoria state is conducive to deepening economic and trade relations between the two sides, and will promote economic growth and the wellbeing of the people of Victoria," the spokesman said.
The move "has poisoned mutual trust… and seriously harms China-Australia relations", said foreign ministry spokesman Wang Wenbin at a briefing in Beijing. "China reserves the right to take further action in response to this."
China has already slapped tariffs on more than a dozen Australian industries, including wine, barley and coal, in what many see as punishment for Canberra's increasingly assertive stance against its largest trading partner.
Australia infuriated China by calling for an independent probe into the origins of the coronavirus pandemic, banning controversial telecoms giant Huawei from building Australia's 5G network and tightening foreign investment laws for corporations.
Other agreements between foreign powers and local governments are still under consideration. The presence of Chinese government-backed Confucius Institutes at Australia's public universities are said to be under the Federal government scrutiny and a decision on continuing the same will be made soon, say local reports.