The Indian Air Force carried out firing of the indigenously developed Akash missile system along with Russian short-range Igla missiles. The tests were part of a drill at air force station Suryalanka in Andhra Pradesh.
The IAF tweeted that Vice Chief of Air Staff (VCAS) Air Marshal HS Arora witnessed the surface-to-air guided weapons firing drill on December 1. The firing of the missiles was carried out as part of an exercise from November 23 to December 2.
The test is also an indication of the readiness of the IAF despite the COVDI19 pandemic raging across the world. The successful test firing of Akash and Igla come soon after naval, air and land versions of BRAHMOS supersonic missiles were tested over the last few weeks.
Akash is a medium-range mobile surface-to-air missile defense system developed by the Defence Research and Development Organisation (DRDO) in collaboration with Bharat Dynamics Limited (BDL), Bharat Electronics (BEL), Tata Power Strategic Engineering Division and Larsen & Toubro. The BDL has collaborated for Missile Systems, BEL for electronics, L&T for other radars, control centers, launcher systems.
An Akash battery comprises a single Rajendra 3D passive electronically scanned array radar and four launchers with three missiles each, all of which are interlinked. Each battery can track up to 64 targets and attack up to 12 of them. The missile has a 60 kg (130 lb) high-explosive, pre-fragmented warhead with a proximity fuse. The Akash system is fully mobile and capable of protecting a moving convoy of vehicles.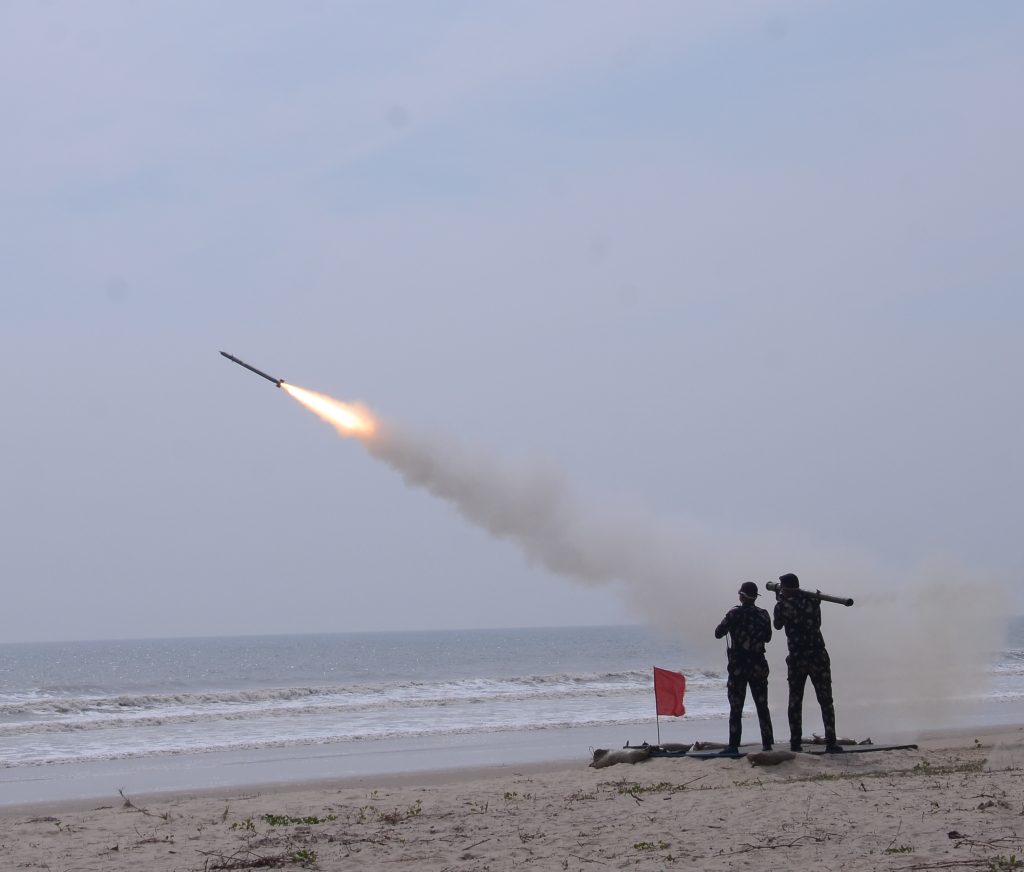 The Igla is a Russian man-portable infrared homing surface-to-air missile (SAM). The Igla missiles have been part of the Indian inventory since 1992 when its earlier versions were sold by Russia to India. The new improved version of the Igla which is a substantially improved variant with longer range, more sensitive seeker, improved resistance to latest countermeasures, and a heavier warhead is also part of the Indian inventory.