A healthy flow of funds as foreign aid with areas of strategic interest not only suits India's national interests but also displays its ideological maturity.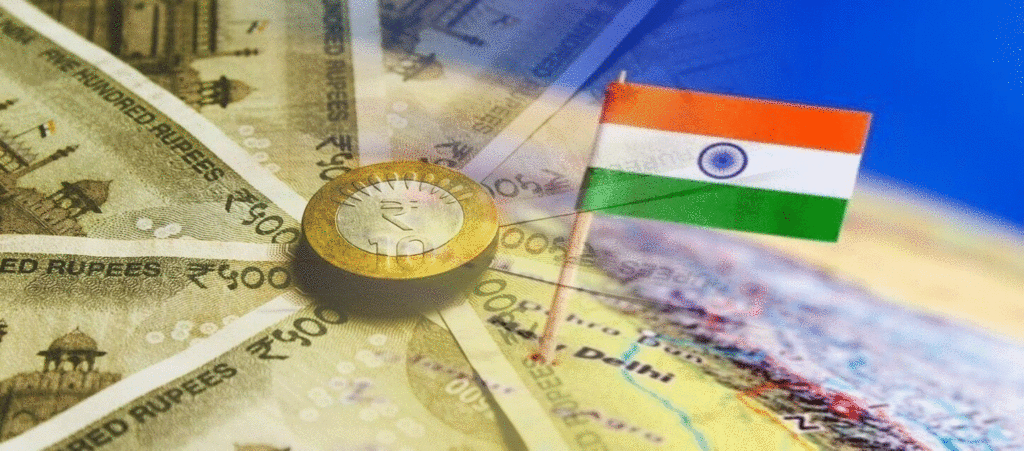 As The Modi Government announced the budget for the year 2023, much of the fanfare went towards the important decisions around tax and the increase or decrease of expenditures in various sectors. From significant jumps to noted decreases that have made the news, the budget was well-received by most and often, as Clockwork, critiqued by those wanting to make an impression of improvement or political compulsion. However, the area of interest I wish to bring is the amount of foreign aid the Modi government has allocated this year and a possible explanation for it. It is pertinent to consider such important aspects around India's international stage as well as their diplomatic push which further can bring insight as to what their strategy is behind the amount allocated this year.
In the Union Budget 2023-2024 announced on Wednesday, the total aid to countries was reduced to Rs 5408.37 crore this year from Rs 6292.30 in Budget 2022-2023. This may be seen in terms of doubt as to whether the centre is allocating funds in other sectors while ignoring the importance of aid to foreign nations where the Indian diaspora has a strong presence. However, what may seem on the outside isn't the same within. The Modi government has increased funds to neighbouring nations like Bhutan which has received the highest allocation this year. Given the strategic importance of that country and its close ties with India, it is no surprise that the Himalayan kingdom features importantly in our strategic policy with our neighbours.
Moreover, with a neighbour like China looking over, the increase is welcome as well as the kind of cooperation the Modi government has increased since coming to power in 2019. The centre also increased the aid to the island nation of Maldives from the last time. Since the new administration came to power, the Indian government under the steady leadership of PM Modi has supported and given financial as well as other forms of aid to the government of Maldives which has significantly increased cooperation between the two nations. It is important to note that such a decision strategically makes a lot of sense as the Chinese had a large area of interest around that nation and various politicians there had shown an aggressive approach towards the Indian government. Given the proximity and around 45 development projects ongoing, of which 23 such projects have been completed already, the Indian government has invested in both monetary aids, allocating 100 million Maldivian rupiahs for community projects in January as well as signing various important MoUs in public as well as medical sectors. So the increase in the bilateral funds while balancing in the total allocation is a good step to ensure adequate attention is given while a steady bilateral relationship continues.
A few important highlights of the allocation this year have been for Latin American countries, Afghanistan, African nations, developing nations, and the Chahbhar port in Iran. The allocation remains unchanged with the Iranian port and with Afghanistan as well. Given the volatility of the Afghan region, it is safe to say that the Indian government has optimism about its strategy and projects that are already undertaken with the new regime in Afghanistan. The Chabhar port's constant fund is a strong example of a steady policy where we continue to show trust in the Iranian regime in a vastly competitive geopolitical scenario while balancing our national interests as well. A testament which gets relayed with the unchanged funds going for the significant Chahbhar port.
With India's rise to being the chair for two significant groups, G20 and the Shanghai Corporation Organization, it is necessary to highlight that New Delhi has pushed for the representation of the global south through not just diplomatic outreach as done by the foreign minister during the UNGA and other summits but also, maintaining an important push for funds with such nations as well. In 2023, which is an important year for India's global push as a superpower, the constant support of aid makes a strong statement while ensuring our partners in Africa and other nations of our continued diplomatic interest and partnership.
Another example which shows the importance of national interest is the continued fund allocation to Myanmar. There was a decrease from last year and given the kind of international opposition the Military Junta receives, it does get complicated with how we engage with them. But the Indian government has made a realistic decision and continued to engage with the military Junta as well as continue projects with them. The International Sittwe port will open very soon and will be leased to India for 30 years and was one of the major breakthroughs that India managed to complete despite the political crisis and the international attention towards it. Moreover, India has agreed to further invest 1921.05 crores in the Kaladan Multi-Modal Transit Transport Project which will be a 109 KM from Paletwa to Zorinpuri from Mizoram in the Indo-Myanmar border.
It is important to highlight that both Bhutan and Myanmar happen to border us at strategic places. And for any nation in the 21st century will look forward to its national interest in order to survive in a highly competitive geopolitical scenario further complicated by the Ukrainian crisis. Therefore, while significant reduction did occur, our development on a separate level remains which does continue into a stable relationship.
To most, it seems that the government has done well to allocate funds in other important areas while maintaining a healthy flow of funds with areas of strategic interest that not only suits our national interest but also displays maturity in an ideological way. India's continued push for a diverse representation is evident in its budget allocation as well. There is an underlying principle for India under the new administration that if there are other ways to manage and take relationships with those nations that are not only part of the global south but also strategically matter for India's diplomatic push for a much wider engagement, India will proactively work towards that direction. There are calls by some vested nations who are irked by the rise of the former Asian Giant and are peeved by the favourable appreciation we receive from time to time. Even there we have managed to keep our boat afloat as well as being a reliable partner for many nations who were ignored in the past for many reasons. Our vaccine alliance was an example where many nations of the global south showered their praise and such an achievement is managed and continued with such wise efforts both domestically as well as internationally.
(Anhad Jakhmola is a postgraduate scholar in international relations. He has his undergraduate degree in history and is pursuing his PhD in Defence and Strategic Studies. He is a columnist for many portals and is a keen public speaker in debates and discussions. Views expressed are author's own)