Lt. Gen. Dhillion lived by these three words – Imandari, Wafadari, Zimmedari and his autobiography exemplifies this through numerous exhilarating instances.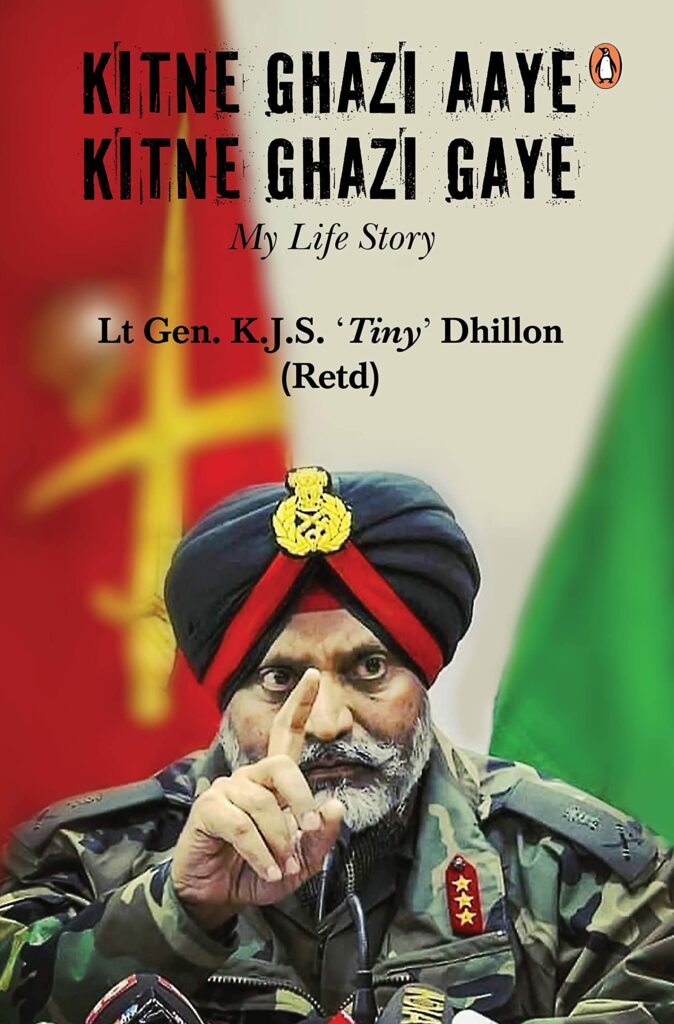 "Shed not recklessly the blood of another with thy sword, Lest the Sword on High falls upon thy neck."

Guru Gobind Singh Ji's 'Zafarnama'
When I finished reading the autobiography of Lt Gen KJS 'Tiny' Dhillon, it felt like a script written by Quentin Tarantino who is famous for using non-linear narrative as a tool to introduce his characters multiple times, through different characters' perspectives, in all timelines.
When I was living in Auckland, New Zealand, I would visit the local Gurudwara on Sundays to listen to the Guru ki Bani and enjoy the "Langar Prasad". Though I heard this sermon over ten years ago, it remained with me when the Granthi said that Guru Nanak Dev Ji once said, "Whoever has come, shall depart; all shall have their turn". He later, perhaps using his own interpretation and wisdom said, maybe we should stop worrying about death and focus more on how one shall depart, with either honour or ignominy.
The book "Kitne Ghazi Aaye Kitne Ghazi Gaye" is not just about how Lt Gen Tiny Dhillon tackled terrorism in Kashmir and his handling of the Pulwama terror attack or how he kept peace after the abrogation of Article 370 and Article 35(a). It is in fact the story of how one overcomes personal losses, endures the pain of losing his loved ones at a very young age, learns from mistakes, and more importantly has empathy for his fellow man.
We all know Gen Dhillon to be an imposing figure, yet while reading this book I never got the impression that he ever used his god-given physical strength to bully anyone or allowed to be bullied. It is quite possible as a learned man he may have come across one of the teachings of Guru Govind Singh Ji Maharaj who said, "If you are strong, torture, not the weak" and therefore used his strength only to defend the weak.
The other aspect I found endearing was there is no grandstanding or self-aggrandizement by the author and as they say in sports, there is no 'I' in a team. In fact, he talks more about others who inspired, influenced, and shaped his character from childhood to adulthood showcasing his humility.
Pulwama, Balakot and the Abrogation of Articles 370 and 35 (a)
"Agar itihas likhna hai toh kisi ko itihas bananna padega"! When Gen Dhillon was going through the rigours of National Defense Acadamy (NDA) he broke his right index finger which later became crooked and that perhaps made him an unconventional thinker and a problem solver. As he writes in his book "Ghee seedhi ungli se na nikle, toh ungli tedi karni padti hai. Means, straightforwardness should be applied only to those who are straight but a crooked attitude is needed to deal with the crooked".
Without going into details and to ensure there is no spoiler alert on my part, how Gen Dhillon handled the aftermath of the Pulwama jihadi suicide attack that led to the death of 40 CRPF jawans, the retaliatory Balkot airstrikes inside Pakistan, and the subsequent abrogation of Article 370 can be a book in itself. As he was privy to the knowledge of the impending abrogation of article 370, Gen Dhillon ran an exercise wherein he fully stocked the rations for the forward areas due to possible disruption again showcasing his out-of-the-box contingency planning.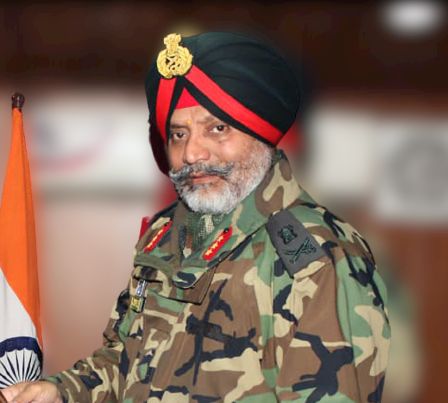 Loss of his Shermaar Maa
Without going into too many details, Gen Dhillon lost his mother when he was three years old to a very strange and macabre accident. In Nepal, she and her husband were attacked by a wild animal injuring both of them severely. However, gathering all her strength she wrung the beast's neck until it died. This story reminded me of the great Hari Singh Nalwa, one of the bravest generals of Maharaja Ranjeet Singh who once killed a tiger with his bare hands and maybe she was one of his descendants.
In his book, Gen Dhillon writes that the main motivation behind, "Operation Maa" was the vacuum he felt due to a lack of motherly affection growing up. However, operation maa was a success as he had managed to strike a chord with the mothers in the Kashmir valley whose sons were sinisterly misguided to become terrorists. He writes, "No mother should be without a child and no child should be without a mother and this proved to be a great deterring factor for young men to pick arms against the nation".
Some honourable mentions from the book
This book is the most unusual autobiography I have ever read and it was not easy to review as there are too many stories and anecdotes but a few instances do standout that gives life lessons in professionalism, leadership, humility, compassion, sacrifice, commitment, and empathy:
If you are in touch with your profession, no son of a bitch can touch you.
Lt Col (later Brigadier) Trigunesh Mukherjee
Ram Ram Saab, officer 'hamesha aage' (Indian Army officer always leads from the front)
Subedar Major Nand Ram Saab
Do not spend too much money on shopping and develop the habit of saving.
Naik Rann Singh
A jawan give up his leftover meal to a doctor during the Kargil war because the doctor's life was precious.
Unnamed Jawan from 2 Rajputana Rifles
In his long career in the Indian Army, Gen Dhillion lived by these three words – Imandari, Wafadari, and Zimmedari. The first example I can think of after reading the book is when he was declared dead twice, the second time when his wife was eight months pregnant! Therefore he created the proper channel of communication to avoid panic and anxiety for the family members of his jawans and officers.
The second example was the supreme importance he gave to the welfare of men under his command, particularly those who laid down their lives in the line of duty. He ensured proper due diligence was done when processing documents to ensure the family receives proper compensation and benefits without delay.
Epilogue
It is very rare when a book becomes a best-seller even before it is released but such has been the impact of Tiny Dhillon on the hearts and minds of the people. His real aim, however, is not just to tell his own story but to also motivate a new generation of youth who aspire to join the armed forces.
(The views expressed are the author's own)
Book: Kitne Ghazi Aye Kitne Ghazi Gaye, My life Story
Author: Lt Gen KJS 'Tiny' Dhillon
Publishers: Penguin Random House
Price: ₹699 (Hardcover)
SW Ratings: ****