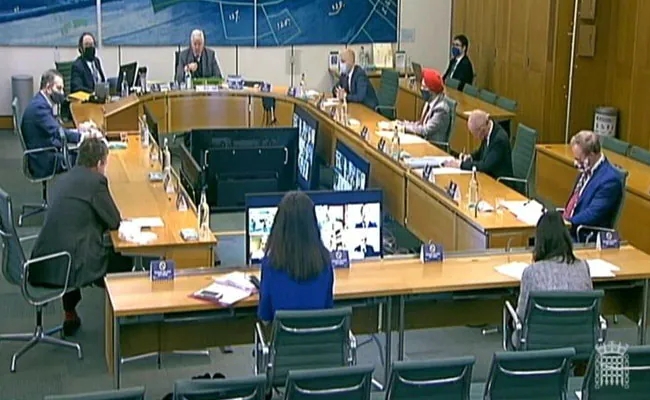 The High Commission of India in London has deplored a one-sided debate among some British lawmakers on an e-petition over the right of peaceful protests and freedom of the press in India amid the ongoing farmers' stir against three New Delhi laws on agricultural reform.
The Commission criticised the debate, held on Monday, as "false assertions" in a "distinctly one-sided discussion".
"We deeply regret that rather than a balanced debate, false assertions — without substantiation or facts — were made, casting aspersions on the largest functioning democracy in the world and its institutions," the commission said in a statement.
The statement followed a group of around dozen cross-party British MPs debating issues around the alleged "use of force" against protesters opposed to agricultural reforms in India and journalists being targeted while covering the protests.
In its statement, the Indian mission also pointed out that foreign media, including British media, had been present and witnessed the events surrounding the farmers' protests in India first-hand and therefore any "question of lack of freedom of the media in India does not arise".
It lamented that a false narrative over farmers' protest was sought to be developed even though "the High Commission of India has been, over a period of time, taking care to inform all concerned about the issues raised in the petition." The High Commission said it was compelled to react to the lawmakers' debate due to the aspersions cast on India.
"The High Commission of India would normally refrain from commenting on an internal discussion involving a small group of Honourable Parliamentarians in a limited quorum," the statement said.
"However, when aspersions are cast on India by anyone, irrespective of their claims of friendship and love for India or domestic political compulsions, there is a need to set the record straight," it added.
The Indian High Commission made its displeasure known despite the British government earlier reiterating that India's farm laws on agricultural reform were a "domestic matter".
The debate was held in response to an e-petition which had crossed the 100,000-signature threshold, required for it to be approved by the House of Commons Petitions Committee.